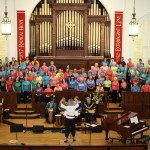 SONGWEAVERS and SONGWEAVER DRUMMERS
Open Sing

January 9 & 10
Spring semester begins.
Tuesday, 1/9/18
5:30-6:45pm Drummers, 7:00-8:30pm – Songweavers
Wednesday, 1/10/18
9:30-11am
Concord Community Music School
23 Wall St., Concord, NH
Women of all ages, mothers and daughters, babies (Wednesdays), all are welcome. No experience necessary. Come sing with us. Bring your friends. This year's theme: We Are the World.
---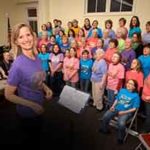 WINTER SING
with Songweavers, Animaterra, and Brattleboro Women's Chorus!
January 20
10:00am – 5:00pm
Concord Community Music School
23 Wall St., Concord, NH
Facilitated by Peggo Horstmann Hodes and Becky Graber, we'll sing for each other and with each other; learn new songs, sing familiar songs together; learn more about our voices and mostly…SING SING SING!!
We envision this time together as a fun way to sing in the new year, celebrate women and music, build community, play with our voices in new ways, sing with crystal bowls, learn new music and skills, renew old acquaintances and make new friends, and most of all, sing, sing, sing!
Check-in: 9:30am, coffee and tea available
$50, includes catered lunch
---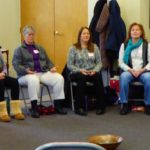 THE HEALING POWER OF SOUND
Workshop with Kathy Lowe and Peggo

February 4
1 – 5:00 p.m.
PMAC
973 Islington St., Portsmouth, NH
EXPLORE SOUND FOR HEALING. Since all cells in our bodies vibrate, we can use sound to pro-actively change our state of consciousness. Sound can promote wellness, relaxation, balance, stress reduction, healing, clarity of decision making, and connection to ourselves. Using drums, Tibetan and crystal singing bowls and our voices, we will play with the power of sound, exploring ways to heal ourselves and others.
Join us for this resonant renewal!
Workshop fee: $85
To register: PMAC 603•431•4278
www.pmacportsmouth.org
---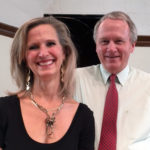 PS I LOVE YOU
Bach's Lunch Concert with Kent Allyn

February 8
12:10 – 1 p.m.
Concord Community Music School
23 Wall St., Concord, NH
The song, PS I Love You, was written by Johnny Mercer. The Beatles took their cue from Mercer for their own hit song. We will perform songs from Mercer, the Beatles and other songs about love letters.
FREE