"There are beautiful people who grace the planet with their voices and deeds, and you are one of them."
— Bob C.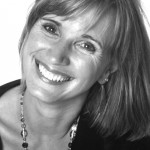 My Story
When I was growing up, I always wanted to be a teacher. It never occurred to me to be a professional singer. I just loved to sing. The call to sing soon grew as loud as the call to teach. Today, I have merged my passions – I am a singer, voice teacher, conductor of women's voices, and leader of Vibrant Voice workshops and master classes.
Musically, I could never decide what style I liked the best. I've sung folk, blues, rock, musical theater, Messiah, opera arias, and classical art songs. I've soloed with choruses and symphonies, and I've premiered works by new composers. I've sung in bands, with my husband Paul, with six other women a cappella, with a jazz multi-instrumentalist, and in ensemble with a pianist and a flute player. I've improvised, toned and chanted. I love it all!
Singing is an exploration that expands my universe. When I sing, I reconnect to my core self and with Spirit. I am energized, open and happy. What I know is that the voice is the fingerprint of the soul. Singing is the touchstone.
I am a seeker of Spirit and truth. I have questioned all my life. At a parent conference in elementary school, a teacher said to my mother, "Peggo is a delightful student, but could you get her to ask fewer questions?" I am a curious person. The quest for meaning in life fascinates and absorbs me.
Teaching feeds my love of learning. There is a Zen koan, which says, "When the student is ready, the teacher will appear." What it doesn't tell you is we are really both. I teach to learn. Together, we learn more. The learning goes deeper and we are revived from the constrictions of outmoded beliefs.
I am also a mover. I grew up dancing and moved into yoga when my children were born. I have practiced yoga for over 25 years and continue to do so for the clarity it brings to my whole being – mind, body and spirit. It has become vital to my life. Moving helps me shift stuck energy, freeing up my mind to think in new ways.
I am a holistic learner:
kinesthetically – through movement and writing things down.
visually – what I see in my mind, I remember.
aurally – I hear sounds my husband and friends do not, like the hum of light bulbs, machines, and my pulses.
mentally – my mind loves to think. Whether into chaos or clarity, it is always active.
My teaching reflects this holistic approach. Everyone learns differently. I want to present information in the most varied ways possible so people can take it in the way they need it. I am an intuitive teacher. Trusting my instincts, I can be completely present with my students.
I am transported by sound, by frequencies and harmonics, by the vibrations resonating in my bones, sinew and blood. Music anchors me in the moment simultaneously with the flow of universal energy, of which we are all a part. When I sing – whether blues, jazz or a soaring aria – I am standing in that river of energy, supported, dissolved, a vibrating body of sound.
There are so many exquisitely beautiful ways to be in the flow, as brilliantly multifaceted as each one of us, each in our own unique expression. Vibrant Voice is about polishing that expression, giving voice to our hearts, singing our soul song day by day. When we turn on our highest vibration, we light up the world.
To finding your vibrant voice,
Peggo