"Peggo's voice is like warm sunshine on a cold winter's day"
—Hank E.

"I have found it rare to find in one singer such comfort in a large variety of styles, be it classical, pop, jazz or gospel, combined with musical intelligence, warmth and beauty of tone and unimpeachable professionalism. These combined with a proven ability to connect with an audience, make Peggo a formidable performer indeed."
—William Fletcher, composer
Larksong Trio
"Larksong Trio transforms traditional American folk music and Celtic music, infusing it with a classical sensibility, magnifying its emotional power with their elegant playing and expressive connection with the heart of each song."
—William H.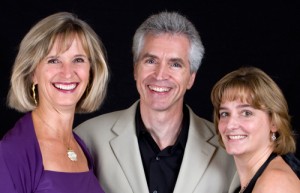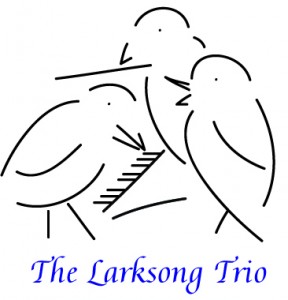 A cross-over ensemble of soprano, piano and flute, performing a broad repertoire of art songs and American and Celtic folk songs, including French romance, warbling birds, and "New Old American Folk Songs," composed by William Fletcher for the Larksong Trio.
Larksong Trio consists of Peggo, Jennifer Yeaton-Parris on flute and Calvin Herst on piano.
Trillium
"Stunning sopranos, beautiful blend, happening harmonies!"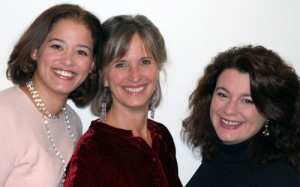 A fabulous threesome, singing a wide-ranging repertoire from beebop to folk, light classical to holiday.
Trillium consists of Peggo along with sopranos Hannah Murray and Jane Berlin Pauley.
Peggo & Paul
"Stunning guitar playing and a surprising vocal blend of gravel and silk."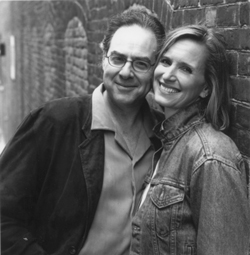 Paul and Peggo met to make music when Peggo put an ad in the Boston Phoenix looking for a guitarist and Paul answered the ad. Married for 32 years, they are still playing folk music together.
With their pioneering kids' rock 'n roll band, Peggosus, Peggo & Paul were called the "Grateful Dead for kids." Their recordings won a Parents' Choice Award and a USA Today Kids' Pick. They've played diverse venues from the White House and Boston's Hatch Shell to flatbeds at country fairs.
Since their children have grown, Peggo & Paul have been performing folk, American and original music.